Under construction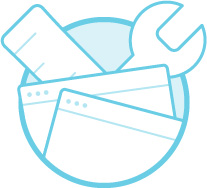 You can view the site, but please understand that there are some rough edges.
Just getting this set for 2018.
Industrial/Trade Customers and Hafele Reps
Contact Mark Batchelor if you need help with anything
Undergoing Maintenance
Products for Living (and ninka) is here to stay, and you can rest easy knowing that our team will be updating and improving it for years to come.
Feature Updates
We're working on it
Bug Fixes
Really, we are working on this